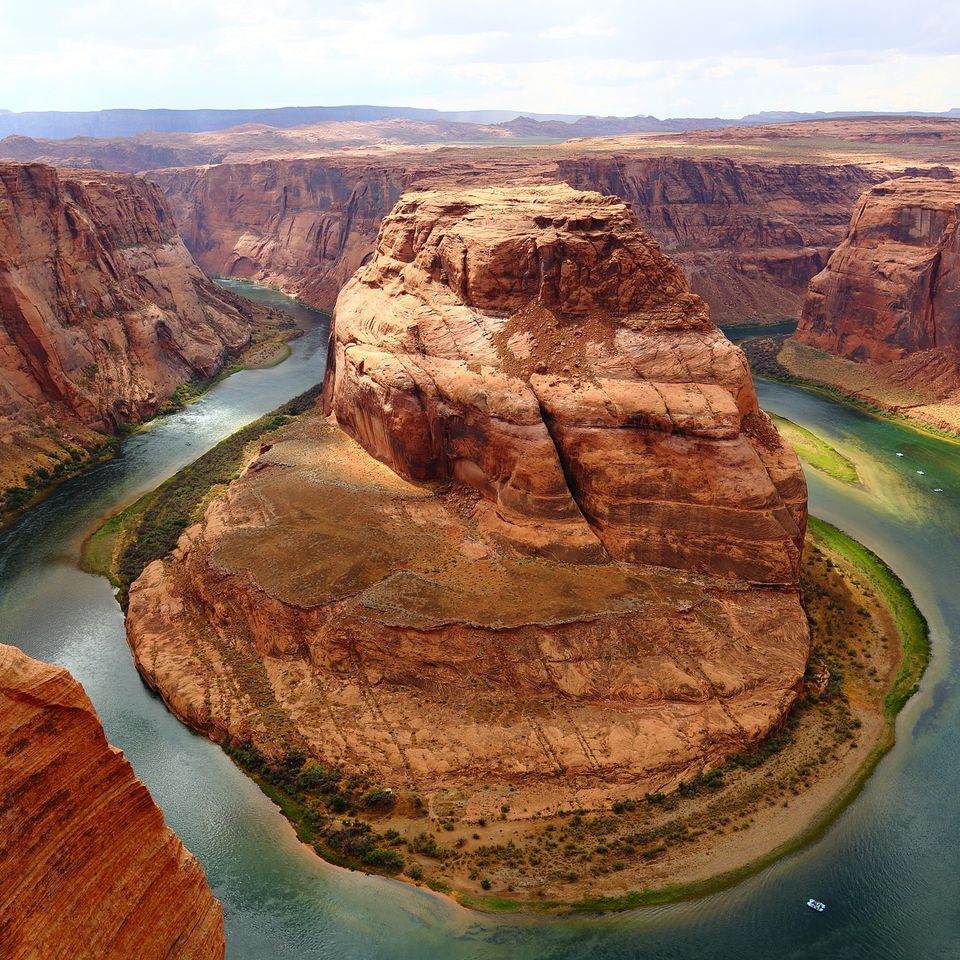 Top Destinations in USA for Vacationers
The United States offers a wide range of destinations that cater to various interests and preferences. Here are some top destinations in the USA that vacationers often enjoy.

New York City, New York: Known as "The Big Apple," New York City offers iconic landmarks like Times Square, Central Park, the Statue of Liberty, Broadway shows, world-class museums (such as the Metropolitan Museum of Art), and diverse neighborhoods.

Los Angeles, California: Home to Hollywood, Los Angeles offers attractions like the Walk of Fame, Universal Studios Hollywood, Griffith Observatory, stunning beaches (such as Santa Monica and Venice Beach), and vibrant cultural scenes.

San Francisco, California: Famous for the Golden Gate Bridge, Alcatraz Island, and the historic cable cars, San Francisco offers a charming blend of architecture, diverse cuisine, and attractions like Fisherman's Wharf and Chinatown.

Las Vegas, Nevada: Known for its vibrant nightlife, casinos, and entertainment shows, Las Vegas offers a unique experience with famous hotels along the Strip, extravagant performances, and a range of dining and shopping options.

Miami, Florida: With beautiful beaches, vibrant nightlife, and a mix of cultures, Miami is a popular destination. Visitors can explore the Art Deco Historic District in South Beach, enjoy water sports, and indulge in the city's lively culinary scene.

Grand Canyon, Arizona: One of the natural wonders of the world, the Grand Canyon offers breathtaking vistas and hiking opportunities. Visitors can explore the South Rim or venture into the less crowded North Rim for stunning views.

Yellowstone National Park, Wyoming/Montana/Idaho: America's first national park, Yellowstone is renowned for its geothermal features, including the famous Old Faithful geyser. It's also home to diverse wildlife, beautiful landscapes, and numerous hiking trails.

Washington, D.C.: The nation's capital is rich in history and landmarks. Visitors can explore iconic sites like the White House, Capitol Hill, the National Mall with its museums, and memorials such as the Lincoln Memorial and Washington Monument.

New Orleans, Louisiana: Known for its vibrant music scene, delicious cuisine, and lively festivals like Mardi Gras, New Orleans offers a unique blend of French, African, and American cultures. The French Quarter is a popular destination for its lively atmosphere.

Honolulu, Hawaii: The capital of Hawaii, Honolulu, is famous for its stunning beaches, including Waikiki Beach. Visitors can also explore Pearl Harbor, hike up Diamond Head, and experience traditional Hawaiian culture.

These destinations provide a glimpse of the diverse experiences available throughout the United States, but there are many more incredible places to explore depending on your interests and preferences.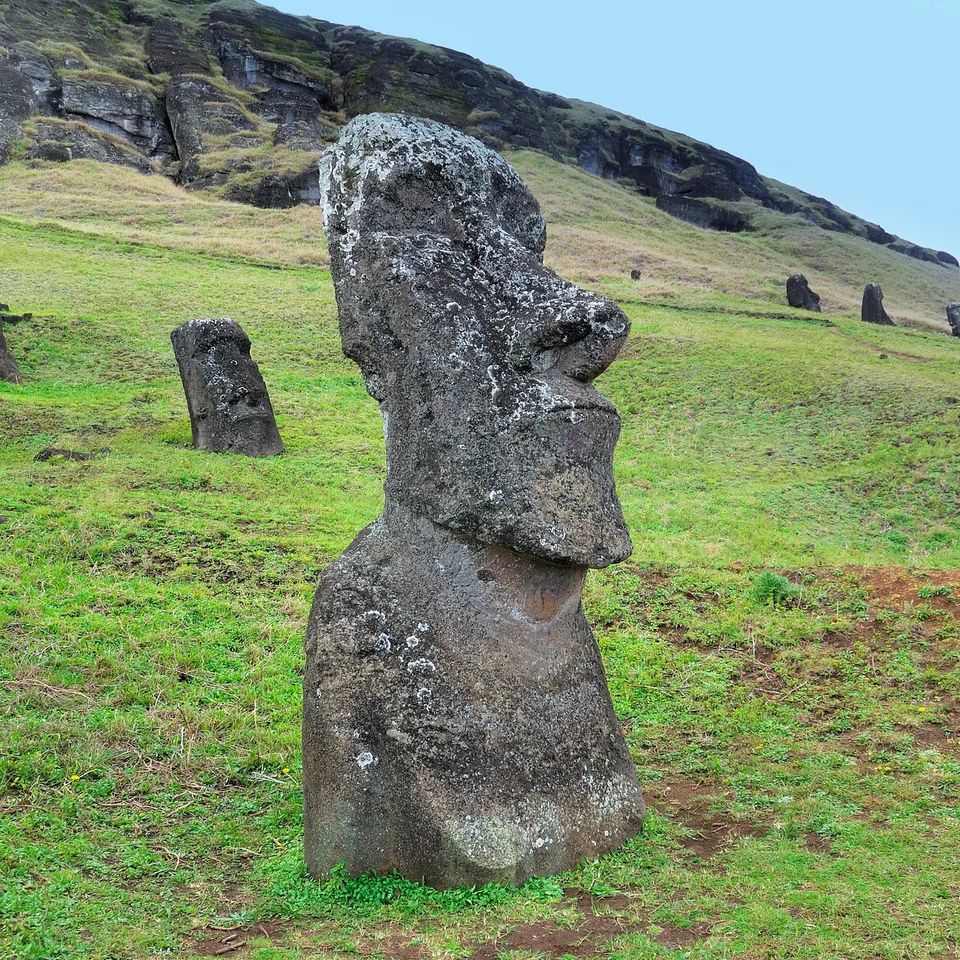 Off the Beaten Path Vacation Ideas
If you're looking for off-the-beaten-path vacation ideas, here are a few unique and unconventional options to consider:

Svalbard, Norway: Explore the remote Arctic archipelago of Svalbard. Experience the breathtaking landscapes, spot polar bears, and witness the mesmerizing Northern Lights.

Socotra Island, Yemen: Visit this isolated island in the Arabian Sea known for its otherworldly landscapes and unique plant species. Socotra offers a pristine environment for hiking, diving, and immersing yourself in nature.

Bhutan: Known as the "Land of the Thunder Dragon," Bhutan is a culturally rich and secluded country nestled in the Himalayas. Discover ancient monasteries, hike to remote villages, and witness vibrant festivals.

Transylvania, Romania: Venture into the mysterious region of Transylvania, famous for its association with vampires and Gothic architecture. Explore medieval castles, charming towns, and the picturesque Carpathian Mountains.

Easter Island, Chile: Journey to the remote Pacific island of Easter Island and marvel at the enigmatic Moai statues. Discover the island's Polynesian culture, hike to volcanic craters, and relax on secluded beaches.

The Faroe Islands: Located between Iceland and Norway, the Faroe Islands offer dramatic landscapes, rugged cliffs, and picturesque villages. Embark on hikes, birdwatching expeditions, and boat trips to explore this unspoiled destination.

Kamchatka Peninsula, Russia: Experience the wild beauty of Kamchatka, a remote region with volcanoes, hot springs, and untouched wilderness. Go hiking, fishing, or take a helicopter tour to witness the region's unique geothermal activity.

Luang Prabang, Laos: Discover the tranquil town of Luang Prabang nestled in the lush mountains of Laos. Explore Buddhist temples, witness the morning alms-giving ritual, and visit nearby waterfalls and caves.

Lofoten Islands, Norway: Escape to the stunning Lofoten Islands in Norway, renowned for their dramatic landscapes, fishing villages, and midnight sun. Engage in outdoor activities like hiking, kayaking, or fishing.

Tashkent, Uzbekistan: Explore the Silk Road city of Tashkent, Uzbekistan's capital. Discover the mix of modern and traditional architecture, explore bustling bazaars, and visit historic mosques and mausoleums.

Remember to check travel advisories and ensure your safety while planning your trip. These destinations offer unique experiences and a chance to explore less-touristy locations that are rich in culture, nature, and adventure.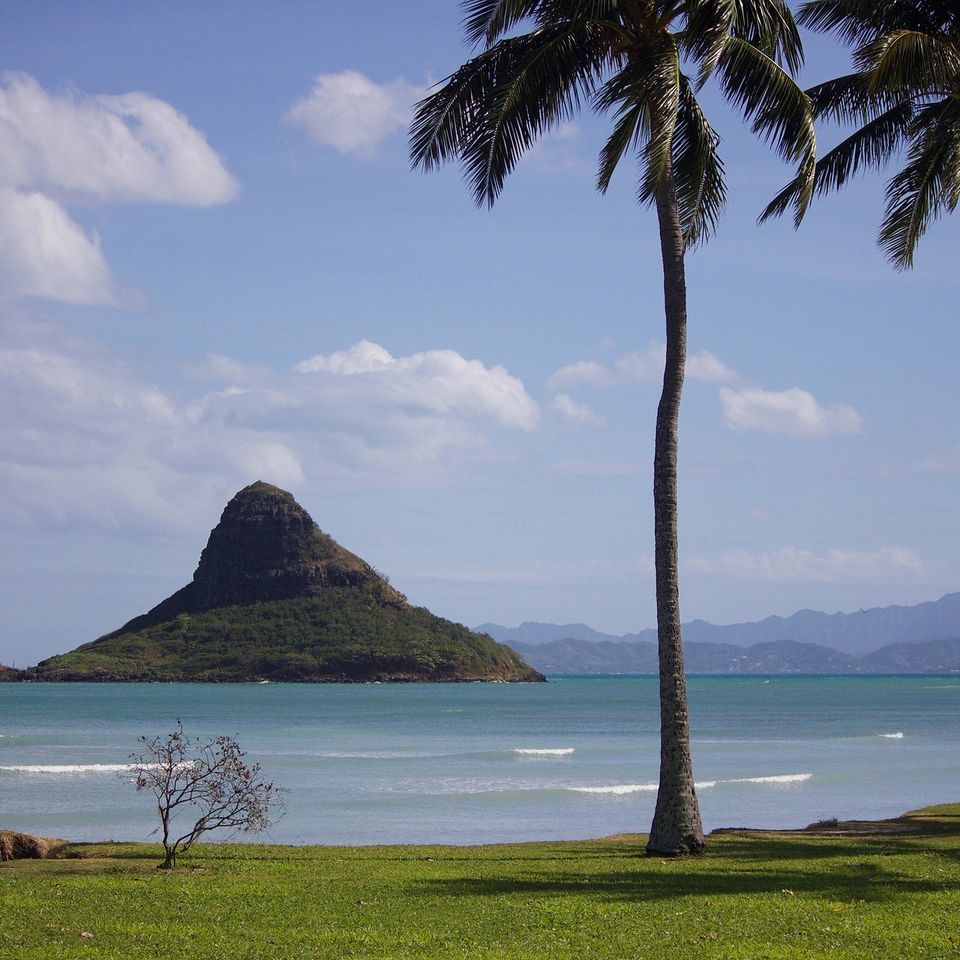 Choosing the Right Island in Hawaii for Your Vacation
Choosing the right island in Hawaii for your vacation depends on your preferences and the kind of experience you're looking for. Each island has its unique characteristics, landscapes, and activities to offer. Here's a brief overview of the six main islands in Hawaii to help you make an informed decision:

Oahu: Oahu is the most populous and vibrant island, home to the state capital, Honolulu, and the famous Waikiki Beach. It offers a mix of bustling city life, historical sites like Pearl Harbor, and beautiful beaches. Oahu is great for those seeking a balance between urban amenities and natural beauty.

Maui: Maui is renowned for its stunning beaches, picturesque landscapes, and diverse activities. It is home to the iconic Road to Hana, Haleakala National Park, and the luxurious resort areas of Kaanapali and Wailea. Maui is an excellent choice for travelers looking for a mix of relaxation and adventure.

Kauai: Known as the "Garden Isle," Kauai boasts lush greenery, dramatic cliffs, and beautiful waterfalls. It offers a more laid-back and natural experience, with stunning hiking trails, scenic drives along the Napali Coast, and the breathtaking Waimea Canyon. Kauai is ideal for nature lovers and those seeking tranquility.

Hawaii Island (also known as the Big Island): As the largest island in the Hawaiian archipelago, the Big Island offers a diverse range of landscapes, including active volcanoes, black sand beaches, and lush rainforests. Visitors can explore Hawaii Volcanoes National Park, snorkel with manta rays, or relax on the sunny Kona coast. The Big Island is perfect for adventurers and those interested in geological wonders.

Molokai: Molokai is known for its unspoiled beauty, rural atmosphere, and rich Hawaiian culture. It offers a slower pace of life, secluded beaches, and stunning sea cliffs, such as the famous Kalaupapa Peninsula. Molokai is an ideal choice for those seeking an off-the-beaten-path experience and an authentic glimpse into Hawaiian history.

Lanai: Lanai is a secluded island with a luxurious vibe and pristine natural surroundings. It features stunning beaches, rugged landscapes, and unique attractions like the otherworldly Garden of the Gods. Lanai is an excellent destination for relaxation, golfing, and enjoying exclusive resorts.

Consider factors such as your preferred activities, the level of tourist infrastructure you desire, and the ambiance you're seeking when choosing your Hawaiian vacation island. It's also possible to visit multiple islands during your trip by taking inter-island flights or ferry services.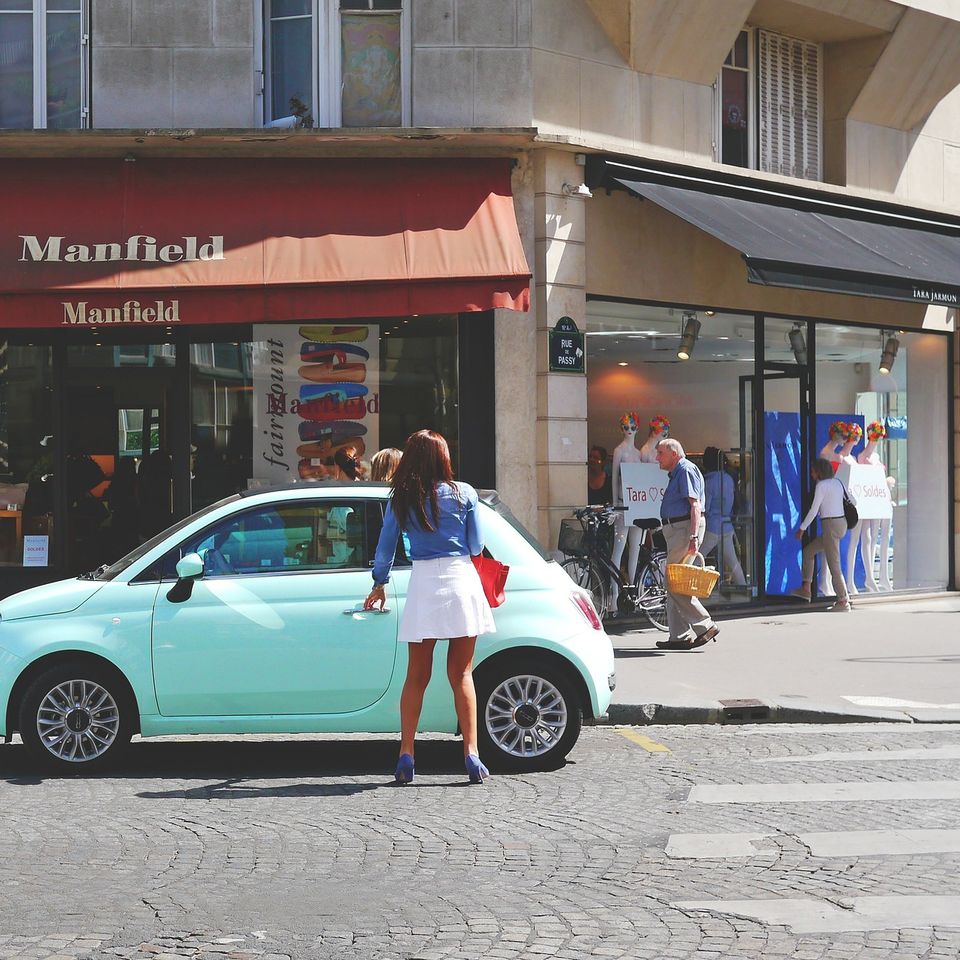 Finding Inexpensive Getaways Close to Home
Explore nearby parks, hiking trails, beaches, lakes, or historical sites. These destinations often offer affordable or free admission, and you can pack your own food to save money on dining.

Look for bed and breakfast accommodations in towns or cities within driving distance. B&Bs often provide a cozy and personalized experience at a lower cost than hotels. Additionally, exploring a new area can be an adventure in itself.

Consider taking your getaway during the off-peak season when prices are lower. Many destinations have discounted rates for accommodations and attractions during their less busy periods.

Explore small towns near your home that you haven't visited before. They often have their own unique charm and attractions to discover. You can spend a day or a weekend exploring their local shops, restaurants, museums, or scenic spots. Check out the local event calendars for festivals, fairs, concerts, or outdoor markets happening nearby. Attending these events can be an inexpensive way to experience something new and support local communities.

Plan a day trip or a weekend getaway to enjoy a scenic drive in your region. Research nearby routes known for their natural beauty or historical significance. Pack a picnic lunch and stop at lookout points or parks along the way.

If you're looking for an adrenaline rush, check out amusement parks near you.
Cruises can be an affordable way to travel and see new places. Easy Trip Finder can help with that.

When it comes to booking a nearby hotel, use Easy Trip Finder to compare prices and find deals. Our resources allow you to search for hotels in a specific location, sort them by price, and read reviews from previous guests.

Use can use the filters provided to narrow down your options. You can filter by price range, star rating, guest rating, amenities, and distance from your desired location. Select the criteria that are most important to you.

Look for any available discounts, promotional codes, or special offers. Many booking websites offer exclusive deals for certain hotels or offer discount codes that can be applied during the booking process. Additionally, some hotels may have their own promotions on their official websites.

Generally, booking a room in advance can help you secure better rates. As availability decreases closer to your travel date, prices tend to rise. However, it's also worth checking for last-minute deals if you are comfortable with the uncertainty of availability.

Remember to budget your expenses, pack your own snacks and meals, and take advantage of any local deals or discounts available. With a bit of creativity and exploration, you can find inexpensive getaways close to home that allow you to relax, recharge, and discover new places.
 
Extra Items You Should Consider Packing on Your Next Trip
Obviously, you will need to remember your passport, but when traveling, it's important to pack a variety of sometimes overlooked handy items to ensure a smooth and comfortable trip. Remember to also consider the destination's specific needs and your personal requirements when packing. Here are some essential items you should consider bringing:

Travel Adapter: A universal travel adapter will allow you to charge your electronic devices in different countries with various plug types.

Power Bank: Carry a portable power bank to keep your devices charged, especially during long flights or when you're on the go and don't have access to power outlets.

Travel Pillow: A neck pillow or a travel-sized pillow can make long journeys more comfortable, whether you're traveling by plane, train, or car.

Earplugs or Noise-Canceling Headphones: These can help you block out noisy environments, allowing you to rest or enjoy your entertainment in peace.

Eye Mask: An eye mask can be useful for blocking out light and ensuring a better sleep, especially on overnight flights or when staying in bright hotel rooms.

Reusable Water Bottle: Stay hydrated by bringing a refillable water bottle. Look for options with built-in filters or collapsible bottles for easy packing.

Travel-Sized Toiletries: Pack small-sized toiletries such as shampoo, conditioner, toothpaste, and sunscreen to comply with airline regulations and save space.

Travel-Sized Laundry Detergent: If you plan on doing laundry while traveling, bringing a small amount of travel-sized laundry detergent can be handy.

Travel-Sized First Aid Kit: A compact first aid kit with essentials like band-aids, antiseptic wipes, pain relievers, and any necessary prescription medications can be invaluable in case of minor injuries or illnesses.

Multi-tool or Swiss Army Knife: A versatile tool can come in handy for various situations, such as opening bottles, fixing small issues, or cutting loose threads.

Portable Luggage Scale: Avoid excess baggage fees by packing a portable luggage scale to weigh your bags before heading to the airport.

Travel Documents and Money Organizer: Keep your important documents, such as passports, tickets, visas, and currency, organized and easily accessible in a secure travel wallet or organizer.

Ziplock Bags: These can be used for organizing and storing various items, such as snacks, liquids for airport security, or keeping wet or dirty clothes separate from clean ones.

Travel-Sized Sewing Kit: A small sewing kit with needles, thread, and safety pins can be handy for quick clothing repairs while on the go.

Travel Insurance Information: Keep a copy of your travel insurance policy and emergency contact numbers easily accessible in case of any unforeseen circumstances.

Portable CO2 (carbon dioxide) detector: These devices can help you monitor the CO2 levels in your immediate surroundings and ensure that you're in a safe environment. You may not have thought of bringing a travel carbon monoxide detector with you on a trip, but if you've seen the news, it may be something you're now considering taking with you. Carbon monoxide can accumulate to dangerous and often fatal levels when a home or car is improperly ventilated.

The Consumer Product Safety Commission is now saying that travelers should take a carbon monoxide alarm with them on their trip. It's not the usual item you'd see on a travel gizmo list, but safety regulators noted that hotels and vacation rentals may not have working carbon monoxide alarms.

Not everywhere you stay will have their own carbon monoxide or smoke detector, but you can carry one with you. A portable unit is fairly inexpensive, easy to pack, and can save your life. Better safe than sorry!

Pack wisely, stay safe and enjoy your trip.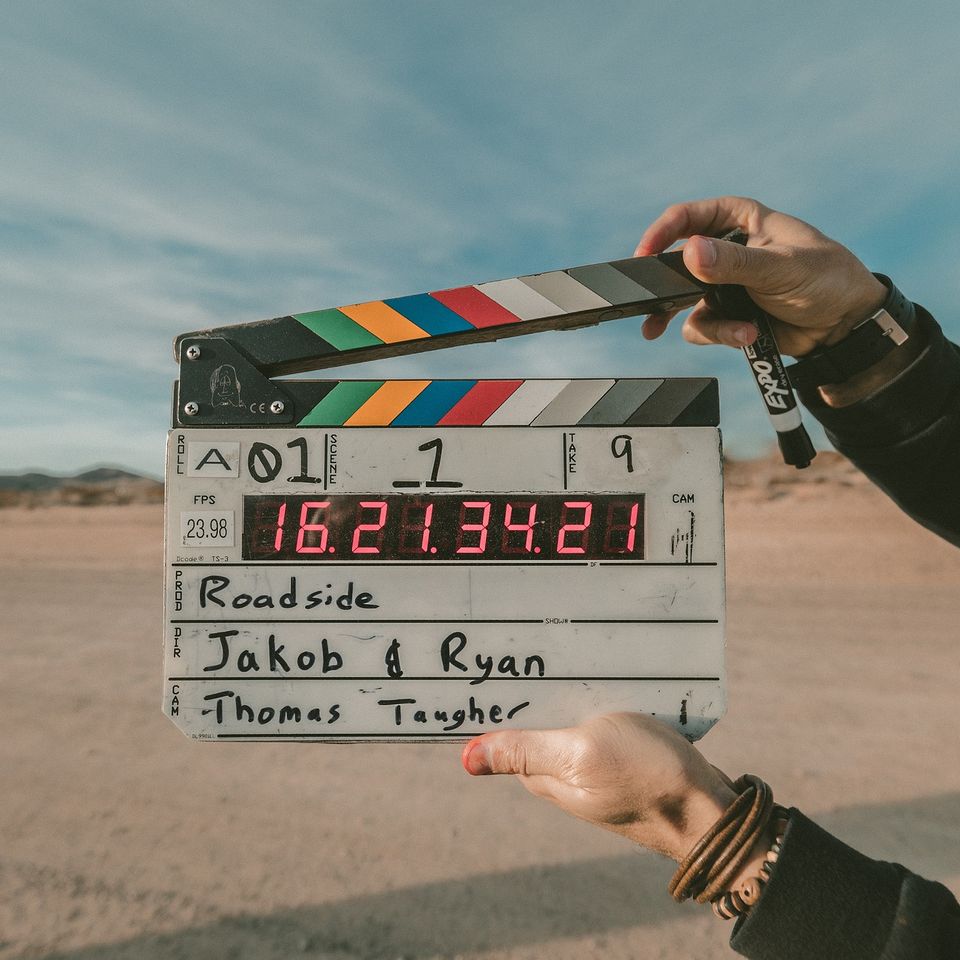 Movie Set Getaways
Perhaps you can base your next vacation on a famous movie set location? There are many locations around the world that are popular among film enthusiasts and tourists alike. Here are some iconic movie locations worth visiting:

New York City, USA:

Times Square ("Spider-Man," "The Avengers")
Central Park ("Home Alone 2," "When Harry Met Sally")
Empire State Building ("King Kong," "Sleepless in Seattle")
Statue of Liberty ("Ghostbusters II," "X-Men")


Paris, France:

Eiffel Tower ("Inception," "Ratatouille")
Louvre Museum ("The Da Vinci Code," "Bande à part")
Montmartre ("Amélie," "Midnight in Paris")
Notre-Dame Cathedral ("The Hunchback of Notre-Dame," "Before Sunset")


London, England:

Westminster Bridge and Big Ben ("V for Vendetta," "28 Days Later")
King's Cross Station ("Harry Potter" series)
The Shard ("Mission: Impossible - Fallout," "The Hitman's Bodyguard")
221B Baker Street ("Sherlock Holmes" adaptations)


Rome, Italy:

Colosseum ("Gladiator," "Roman Holiday")
Trevi Fountain ("La Dolce Vita," "Roman Holiday")
Spanish Steps ("Roman Holiday," "The Talented Mr. Ripley")
Vatican City ("Angels & Demons," "The Young Pope")


Tokyo, Japan:

Shibuya Crossing ("Lost in Translation," "Fast & Furious: Tokyo Drift")
Meiji Shrine ("Memoirs of a Geisha," "Lost in Translation")
Tokyo Tower ("Godzilla," "Your Name")
Akihabara ("Akira," "Resident Evil: Afterlife")


Sydney, Australia:

Sydney Opera House ("Finding Nemo," "The Great Gatsby")
Bondi Beach ("The Great Gatsby," "Point Break")
The Rocks ("Mission: Impossible II," "Moulin Rouge!")
Royal Botanic Garden ("Australia," "The Matrix")


Los Angeles, USA:

Hollywood Sign ("La La Land," "Mulholland Drive")
Griffith Observatory ("Rebel Without a Cause," "Transformers")
Rodeo Drive ("Pretty Woman," "Beverly Hills Cop")
Venice Beach ("White Men Can't Jump," "Iron Man")


New Zealand:

Hobbiton ("The Lord of the Rings" and "The Hobbit" trilogies)
Tongariro National Park ("The Lord of the Rings" trilogy)
Milford Sound ("The Lord of the Rings: The Fellowship of the Ring")
Mount Victoria ("The Lord of the Rings" trilogy, "The Chronicles of Narnia")
These are just a few examples of famous movie locations, but there are many more scattered around the world. Enjoy your movie-inspired adventures!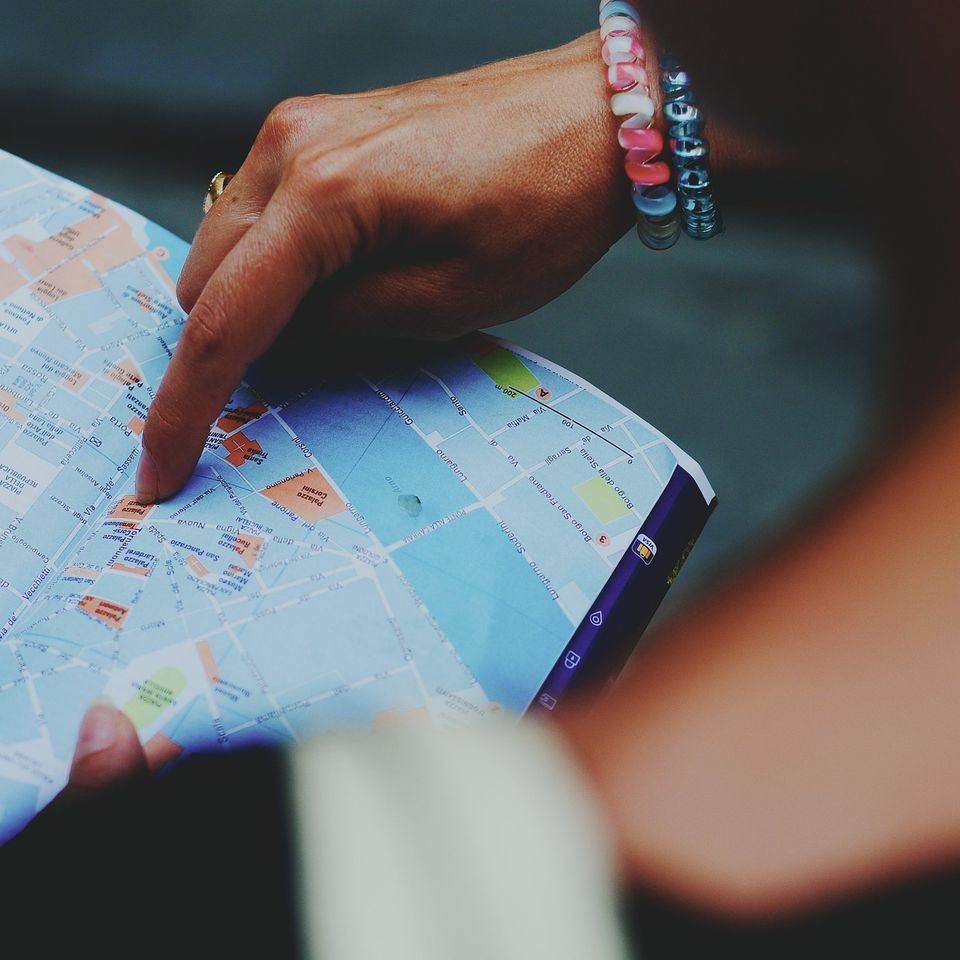 Planning a Big Trip on a Small Budget
Planning a big trip on a small budget requires careful consideration and smart decision-making. Remember, even with a limited budget, traveling can still be a fulfilling and enriching experience. By planning ahead, making informed choices, and being open to new possibilities, you can have a memorable trip without breaking the bank. While it may seem challenging, with the right approach and with some creative thinking, you can still have a fantastic adventure.

Start by choosing affordable destinations. Opt for countries or cities where the cost of living is lower or where your currency has a favorable exchange rate. Research different options and consider less popular destinations that offer unique experiences.

Determine how much you can afford to spend on your trip and allocate funds for different expenses such as accommodation, transportation, food, and activities. Set a low budget. Having a clear budget will help you make informed decisions and avoid overspending.

Being flexible with your travel dates can help you find cheaper flights and accommodations. Consider traveling during the off-peak season when prices are generally lower, or look for mid-week flights that tend to be cheaper than weekend flights.

Instead of relying on expensive guided tours, you might want to plan your own itinerary and explore attractions independently. Research free or low-cost activities, museums with discounted entry, or explore nature and parks that don't require an entrance fee.

Utilize public transportation systems like buses, trains, or subways instead of relying on taxis or car rentals. Public transportation is usually more budget-friendly and can give you a chance to experience local culture.

Eat like a local! Avoid dining at touristy restaurants and opt for local eateries or street food stalls where the prices are typically lower. Sampling local cuisine can be an affordable and enjoyable way to experience the culture of your destination.

Pack efficiently and avoid excess baggage fees by traveling with just a carry-on bag. Packing lightly will not only save you money but also make your trip more convenient and flexible.

Keep an eye out for travel deals, discounts, or promotional offers. Subscribe to newsletters, follow airlines and travel websites on social media, and join loyalty programs to stay updated on the latest offers.

Take advantage of sharing economy services like Uber or Lyft for transportation and consider ride-sharing or carpooling options to split costs with fellow travelers.

Engage with locals through social media, travel forums, or language exchange websites. They can provide valuable tips, advice, and even host you for free or at a minimal cost.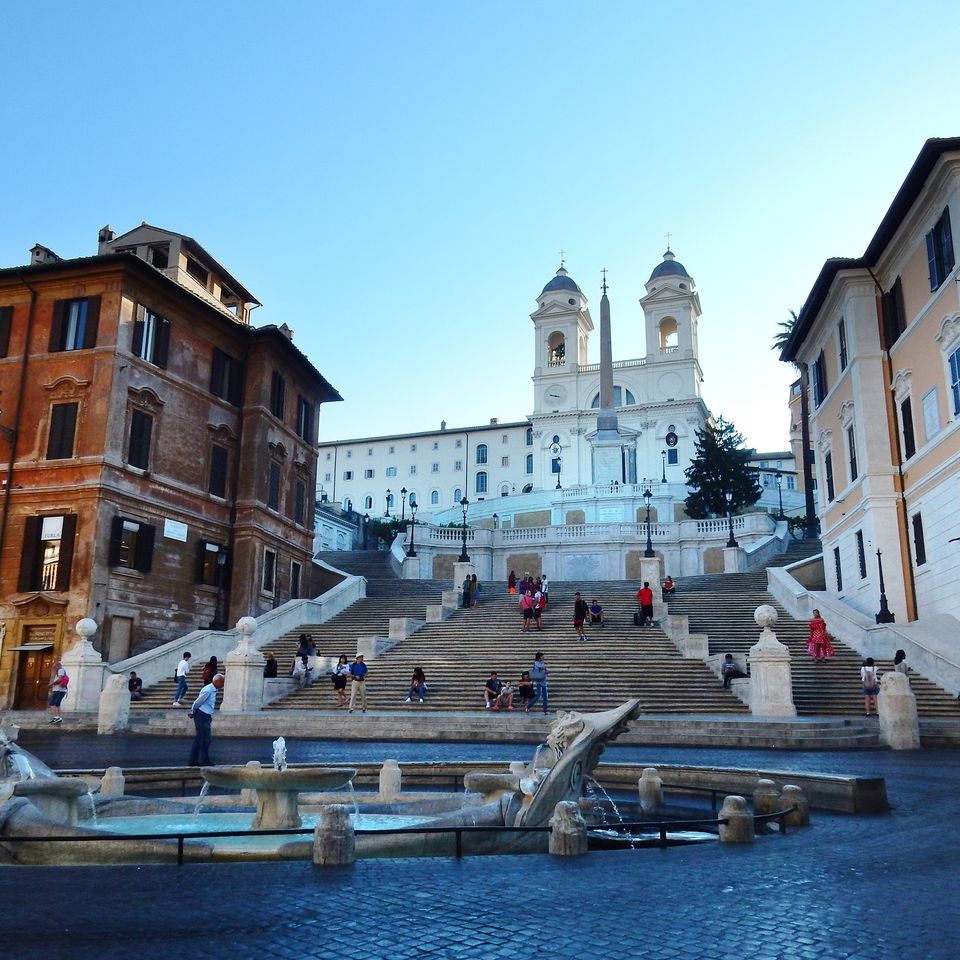 Beating the Crowds at Popular European Destinations
If you're looking to beat the crowds at popular European destinations, there are a number of ways to insure you have a more enjoyable and less crowded experience.

Consider visiting popular destinations during the shoulder season, which is the period just before or after the peak tourist season. The weather is still favorable, but the crowds are significantly smaller. For example, in Europe, the shoulder season typically falls in spring (April to May) and autumn (September to October).

If possible, plan your visit to popular attractions on weekdays rather than weekends. Many tourists tend to visit during the weekends, so you'll have a better chance of avoiding large crowds if you go on a weekday.

Plan your visit during off-peak hours. Most popular attractions are busiest during midday. Consider visiting early in the morning or later in the afternoon when the crowds are generally smaller. This way, you can enjoy the sights with more space and fewer people around.

Instead of always visiting the most famous and crowded destinations, do some research to find alternative attractions that are equally beautiful but less popular. This way, you can have a unique experience while avoiding the masses.

Many popular tourist sites now offer timed-entry tickets, allowing you to choose a specific time slot for your visit. Booking these tickets in advance can help you bypass long lines and ensure a more relaxed visit.

While city centers tend to be crowded, the outskirts and residential neighborhoods often offer a more authentic and peaceful experience. Wander off the beaten path and explore local areas to discover hidden gems and enjoy a more relaxed atmosphere.

Consider visiting during the off-season. If you're willing to embrace colder weather, visiting popular destinations during the off-season can significantly reduce crowds. While some attractions may have limited opening hours, you'll have the advantage of exploring without the usual crowds.

Take advantage of early mornings and evenings. Many tourist sites are quieter during early mornings or evenings. Consider visiting attractions during these times to avoid large crowds and capture stunning photos in better lighting conditions.

By planning strategically and exploring beyond the well-trodden tourist paths, you can enjoy popular European destinations with fewer crowds and a more immersive experience.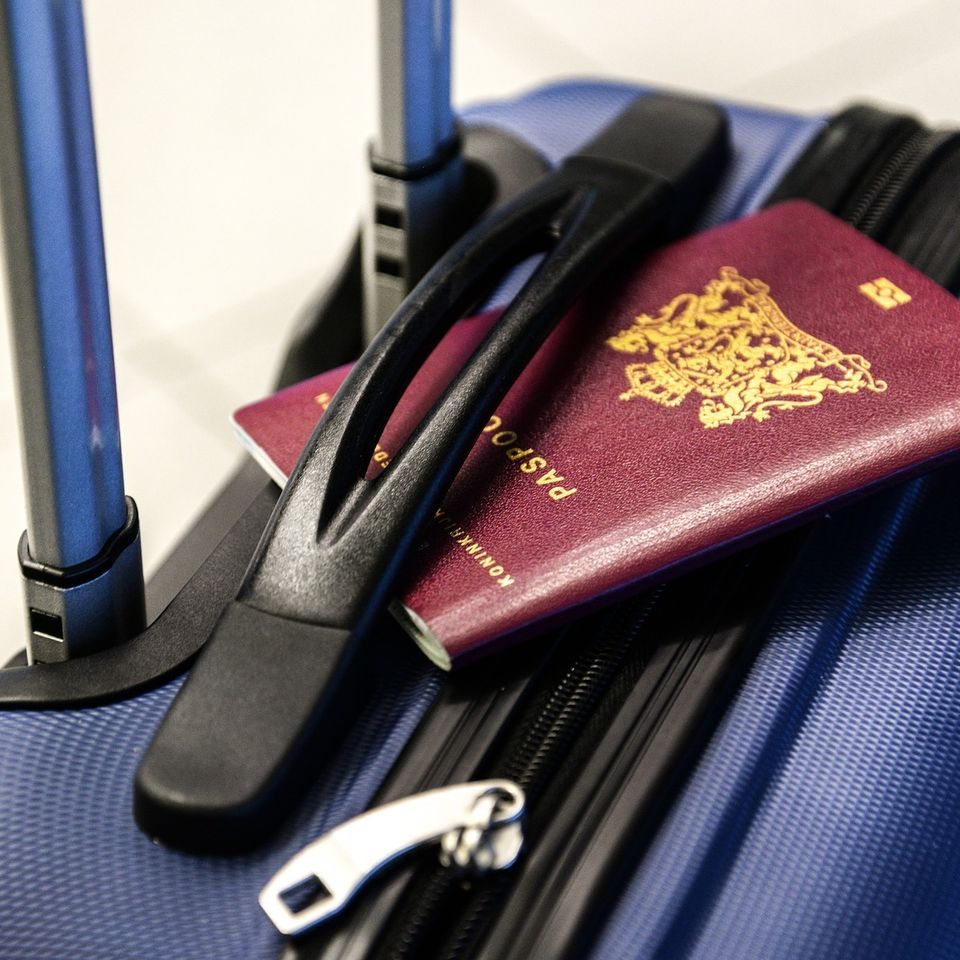 Travel Safety Tips
Traveling to places that you are not familiar with can be quite scary. There are many instances where bad things can happen, such as robbery, murder and even rape. In most cases, tourists are targeted because they basically don't know how to act and prepare in such a strange place. If you plan on traveling to other parts of the world, safety should always be your first priority.

Here are some tips that can help you increase your safety:

Always stay with your luggage whenever it is checked. You have to consider the fact that most robberies happen during this time. If you get tired and you need to put the bag down on the floor to let your arms and hands rest, step on the handle of the bag or even have a seat on it.

A small lock on the zipper also helps prevent robbery. It adds an extra "obstacle" to slow down would be thieves. Even though a small lock that can be easily pried open, they have been proven to discourage thieves.

You should always carry important documents and papers with you, such as your passport, driver's license and everything that you cannot afford to lose while traveling. Never leave important or sensitive things in your luggage that need to be checked in. And, if you can, photocopy your important documents. Plastic zip-lock bags can protect items from moisture and exposure.

Travelers should remember to never draw any attention unnecessary from other people. This means that you shouldn't wear anything shiny, such as gold jewelry, expensive watches, rings and other things that project affluence. And, if you can, try leaving your jewelry at home, especially if you are not really going to use it when traveling. Replace that Rolex with a Timex before leaving home.

It is not wise to wear signature clothes or branded shoes. This can attract the eyes of prowling thieves. Many countries strongly discourage the wearing of revealing clothes. Best to dress simple. A good idea is to wear what locals wear. This can be a unique opportunity to purchase a traditionally worn article of clothing as a souvenir.

Once you've made it to your room, make sure to use the in-room safe that is offered at most hotels and motels. Great for wallets, and small electronics. Use a combination you will easily remember.

Bring a handy flashlight. You'll never really know when you will suddenly be in a situation where you will need some instant lighting. During the night, even in the hotel, always keep your flashlight beside you whenever you are sleeping. A heavy flashlight can even be used as a self-defense weapon which can be very useful if you come back to your room late or you're passing through a dark alley.

If you need to take medications, always remember that it should be labeled accurately and it should be filled properly. Always ask your doctor to provide you with prescription as well as a document stating that you need to take the medicines. You have to remember that there are certain prescription drugs that are prohibited by some countries, so check ahead.

If you have asthma, hypertension or any kind of illness that can strike you anywhere, always have a solution to it. Bring your prescribed medicines from home. Never reach a point where you have to stop everything and be rerouted just to get you to the nearest hospital.

Plan ahead when it comes to over the counter remedies like anti-gas pills or sleep aids. Better have it on hand to prevent running around searching for hard to find/uncommon medications in a foreign land.

Never accept drinks from someone you don't know (this is especially true if you are a women). And always keep an eye on your drink at all times. Realize that many unsuspecting women are raped and murdered because of drinking drugged beverages.

If you need to get local currency, never ever deal with exchangers that don't seem reputable. Try asking the hotel staff or the information desk on the hotel on where to find a reputable money changer shop. Banks are often the most reliable, and they usually offer the best exchange rates.

Money in the undie. Yes, it can be uncomfortable but your underwear can be one of the safest places to stash your money. You can also hide money inside your socks or stockings.

It is our hope that by arming you with this information you'll be safer and much more confident to go on your journey. Once again, safety first should always be your priority so that you can get back home in one piece safe and sound.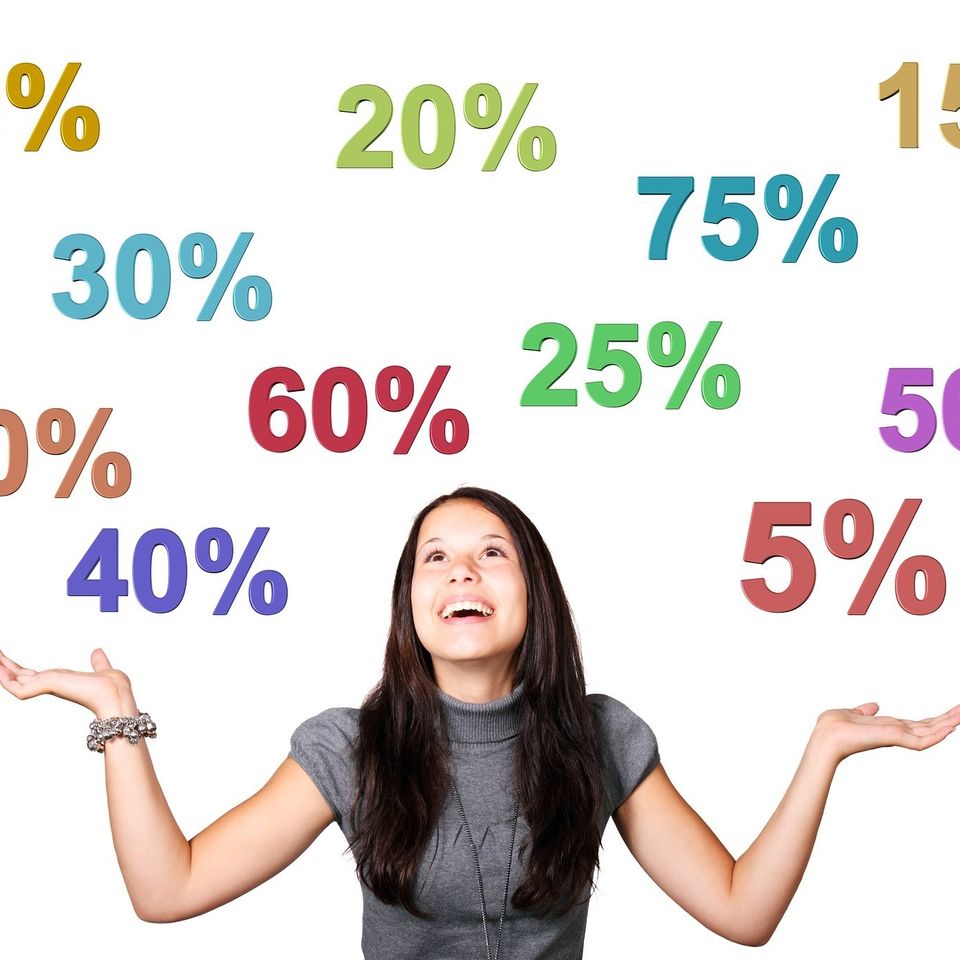 Discounted Travel Coupons that can cut your Traveling expenses
While you are going over your vacation budget, does it sometimes occur to you that traveling is usually an expensive deal and saving money seems quite impossible? Not only do you pay an exuberant amount to book tickets, you also pay a lot for other traveling expenses.

When you start planning for a trip, always make sure to look for discounted travel coupons. These coupons are special coupons that are made especially for usage on leading travel and flight booking websites. Many people find that with discount coupons, they can save a great deal of money on each booking. You might become amazed with the knowledge that many people have saved more than 50% of their travel expenses with these discounted travel coupons.

At the first stages, when you think about booking flight tickets, firstly choose a reputable website so that you can get a host of options for your travelling needs (WinaFreeTrip.com comes to mind). Now, search online for coupons, travel coupons can be easily found from online coupon clipping websites. These websites collect coupons and help online shopper to find the perfect coupon for their requirement. You can get a great deal of discounts, with these coupons, and sometimes the websites you use to book the tickets run their special promotions and you can land great discounts.

Subscribing to leading airway's websites and other travel company websites will also allow you to get information of new deals and discount.

Once you use additional travel coupons to lower the final price of the tickets, you can be proud that you are using the additional methods to secure great deals and offers. Mostly, booking flight tickets earlier can provide you with more chances to get great discounts, also with less popular dates of travel, there are chances to get heavily discounted deals.

Discounted Travel coupons can be found in latest newspapers, coupon clipping websites, coupon collecting websites, on the travel and holiday websites. Start early and get great discounts on booking flight tickets & booking hotels. If you are traveling soon den are thinking about buying flight tickets or booking hotels, these tricks will surely help you.

Summary: When you plan your travel, there is a way to reduce costs and enjoy savings. The use of discounted coupons, especially travel coupons can be the most beneficial for travelers. In the article, we explain how the coupons can help the people by providing better savings.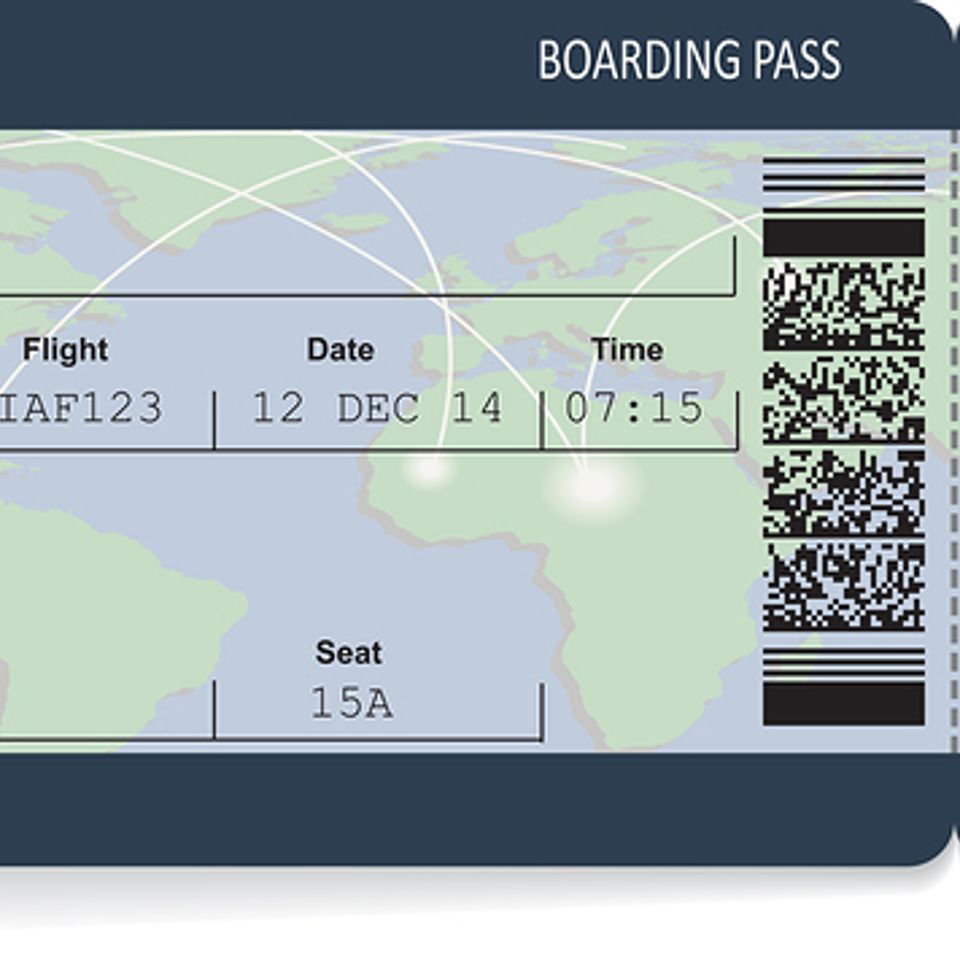 Finding the Lowest Priced Airline Tickets with Fare Comparison Sites
Nobody wants to overpay for an airline ticket when they can get the same flight for half the price or less.  Cheap airline tickets have become a business all their own with fare comparison sites.

Travel agents used to have to do most of the footwork for us. With most of us able to access the Internet, it's just as easy and less expensive to do it yourself.

Fare comparison sites allow you to do this. To get the best results and cheapest tickets while on the site, keep in mind you can change the arrival and departure dates by a day or two to see if the prices go down. You can also include airports in nearby cities. Look for options in the "Advanced Search" options available on most comparison sites.

Here are a few tips:
 
Though inconvenient, you can save quite a bit of money by skipping your local airport and using one in a larger city nearby.

Look for promotions with new resorts and hotels. Often when a new resort opens, they offer cheap airline tickets to help bring in customers.

Check out travel packages with airfare included. There are quite a few to choose from, many times they going to your desired destination, saving you quite a bit with their package deals.
Fare comparison sites are usually the first stop for people looking to buy cheap airline tickets. These sites check prices from many different companies that offer the flight you are looking for. We feel that WinaFreeTrip.com is the most comprehensive site. Easy to use. Just enter your dates and a destination and it rips through thousands of options from over 600 airlines plus most major travel web sites. Look for the "Are You Flexible?" option to give you the lowest prices within a one week period of your selected dates.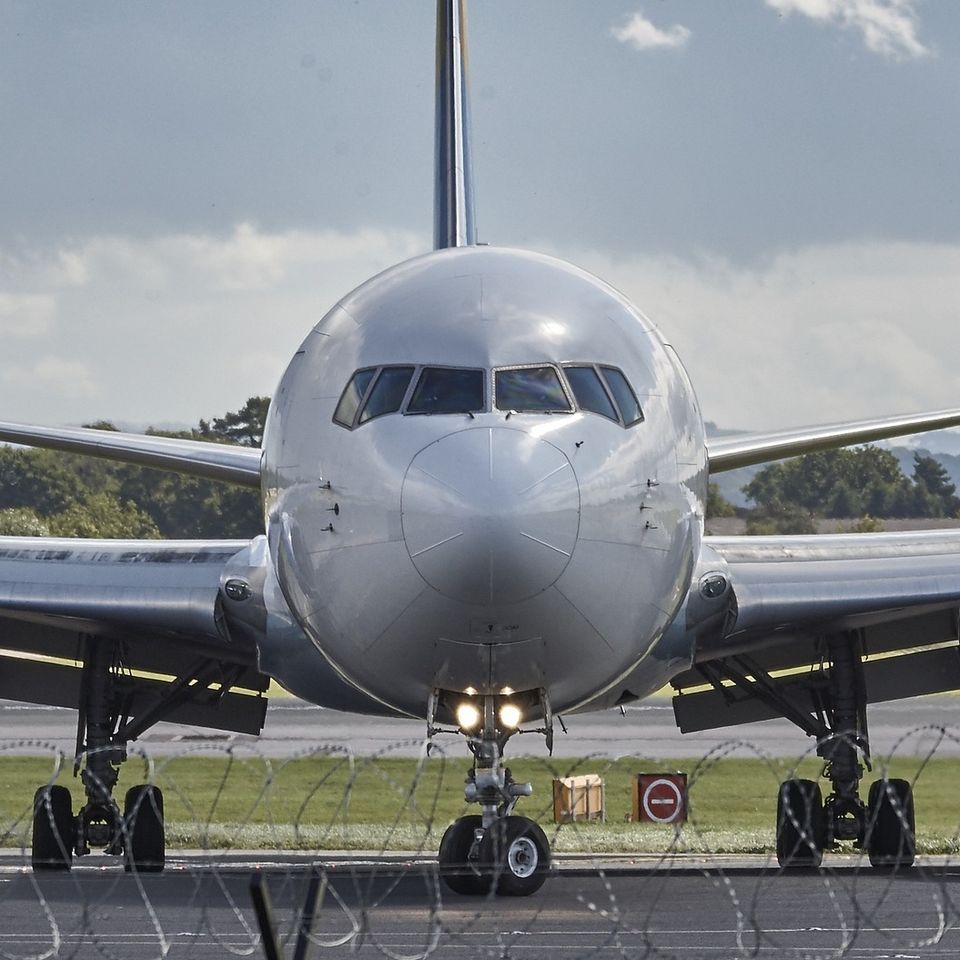 Tips that will save you money on airline tickets
Airline tickets can be pretty expensive if you aren't familiar with how airlines price those tickets and why.

There are all kinds of ways you can save money when the time comes to buy your airline tickets. Some include booking far in advance, choosing inferior seats, or subjecting yourself to many hours of layovers at various airports.

Sure, not every option is appealing but once you get where to you are going, you'll be glad it was much cheaper to get there.

Booking far in advance is always a good way to save money and also guarantees your spot on that flight. If you hold out for cheaper tickets for too long, you might not be able to get on a plane and be forced to loiter at the airport until another flight has an empty seat (standby). Booking in advance is also one of the easiest ways to guarantee you can fly around the holidays.
 
For U.S. domestic tickets, shop between 3 months and 30 days before departure.

For International fares, shop between 6 months and 1 ½ months before departure.

For peak travel, during peak seasons such as June, July and August or the December holidays, purchase tickets at least two months in advance.
The best time to book a flight in the U.S. is Tuesday at 3 p.m. eastern time. By this time, airlines have released their sales and all of the competition have matched the lower prices. This will enable you to have many more deals to choose from.

It has been found that typically the cheapest days to fly are Tuesdays and Wednesdays. The most expensive days to fly are usually Fridays and Sundays. To possibly get an even better rate, try to fly when most people don't want fly. Including flights at dawn, red-eyes (overnight flights) and flights around the lunch and dinner hours.

Non-stops are more convenient but you might find a better deal on connecting flights. By adding a stop (or two) you can sometimes save as much as 50%.

Inferior seats will always knock a few bucks off of an airline ticket. Nobody wants to sit right by the bathroom in the middle of the aisle. This particular seat usually has a reduced rate if you are flying alone or with a friend but in groups you might get full price.

Flying coach is also a great way to save money. You don't really need to be in business class do you?

It's full price to go from A to B but if you make 3 stops on the way, it starts getting much cheaper. Just bring along some form of entertainment and you might not lose your mind in the process.