Excitement Just Got Easier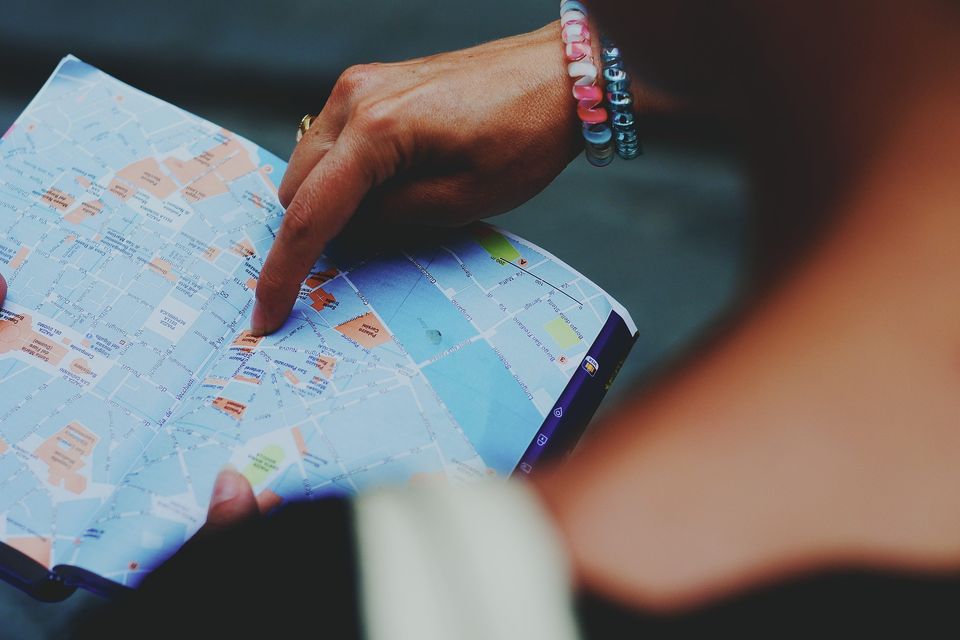 Planning a Big Trip on a Small Budget
Planning a big trip on a small budget requires careful consideration and smart decision-making. Remember, even with a limited budget, traveling can still be a fulfilling and enriching experience.

By planning ahead, making informed choices, and being open to new possibilities, you can have a memorable trip without breaking the bank. While it may seem challenging, with the right approach and with some creative thinking, you can still have a fantastic adventure.

Start by choosing affordable destinations. Opt for countries or cities where the cost of living is lower or where your currency has a favorable exchange rate. Research different options and consider less popular destinations that offer unique experiences.

Determine how much you can afford to spend on your trip and allocate funds for different expenses such as accommodation, transportation, food, and activities. Set a low budget. Having a clear budget will help you make informed decisions and avoid overspending.

Being flexible with your travel dates can help you find cheaper flights and accommodations. Consider traveling during the off-peak season when prices are generally lower, or look for mid-week flights that tend to be cheaper than weekend flights.

Instead of relying on expensive guided tours, you might want to plan your own itinerary and explore attractions independently. Research free or low-cost activities, museums with discounted entry, or explore nature and parks that don't require an entrance fee.

Utilize public transportation systems like buses, trains, or subways instead of relying on taxis or car rentals. Public transportation is usually more budget-friendly and can give you a chance to experience local culture.

Eat like a local! Avoid dining at touristy restaurants and opt for local eateries or street food stalls where the prices are typically lower. Sampling local cuisine can be an affordable and enjoyable way to experience the culture of your destination.

Pack efficiently and avoid excess baggage fees by traveling with just a carry-on bag. Packing lightly will not only save you money but also make your trip more convenient and flexible.

Keep an eye out for travel deals, discounts, or promotional offers. Subscribe to newsletters, follow airlines and travel websites on social media, and join loyalty programs to stay updated on the latest offers.

Take advantage of sharing economy services like Uber or Lyft for transportation and consider ride-sharing or carpooling options to split costs with fellow travelers.

Engage with locals through social media, travel forums, or language exchange websites. They can provide valuable tips, advice, and even host you for free or at a minimal cost.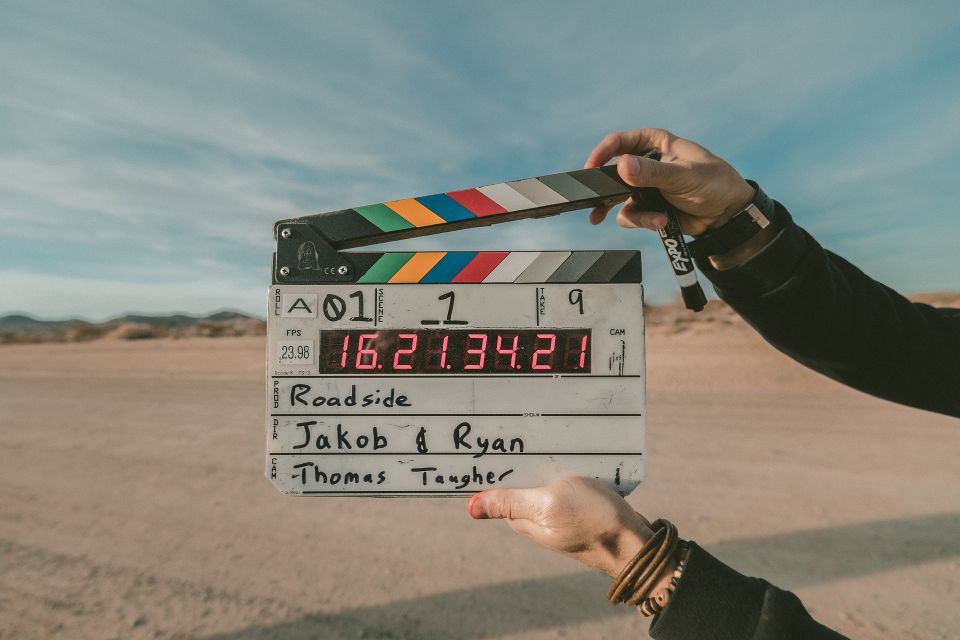 Movie Set Getaways
Perhaps you can base your next vacation on a famous movie set location? There are many locations around the world that are popular among film enthusiasts and tourists alike. Here are some iconic movie locations worth visiting:

New York City, USA:

Times Square ("Spider-Man," "The Avengers")
Central Park ("Home Alone 2," "When Harry Met Sally")
Empire State Building ("King Kong," "Sleepless in Seattle")
Statue of Liberty ("Ghostbusters II," "X-Men")


Paris, France:

Eiffel Tower ("Inception," "Ratatouille")
Louvre Museum ("The Da Vinci Code," "Bande à part")
Montmartre ("Amélie," "Midnight in Paris")
Notre-Dame Cathedral ("The Hunchback of Notre-Dame," "Before Sunset")


London, England:

Westminster Bridge and Big Ben ("V for Vendetta," "28 Days Later")
King's Cross Station ("Harry Potter" series)
The Shard ("Mission: Impossible - Fallout," "The Hitman's Bodyguard")
221B Baker Street ("Sherlock Holmes" adaptations)


Rome, Italy:

Colosseum ("Gladiator," "Roman Holiday")
Trevi Fountain ("La Dolce Vita," "Roman Holiday")
Spanish Steps ("Roman Holiday," "The Talented Mr. Ripley")
Vatican City ("Angels & Demons," "The Young Pope")


Tokyo, Japan:

Shibuya Crossing ("Lost in Translation," "Fast & Furious: Tokyo Drift")
Meiji Shrine ("Memoirs of a Geisha," "Lost in Translation")
Tokyo Tower ("Godzilla," "Your Name")
Akihabara ("Akira," "Resident Evil: Afterlife")


Sydney, Australia:

Sydney Opera House ("Finding Nemo," "The Great Gatsby")
Bondi Beach ("The Great Gatsby," "Point Break")
The Rocks ("Mission: Impossible II," "Moulin Rouge!")
Royal Botanic Garden ("Australia," "The Matrix")


Los Angeles, USA:

Hollywood Sign ("La La Land," "Mulholland Drive")
Griffith Observatory ("Rebel Without a Cause," "Transformers")
Rodeo Drive ("Pretty Woman," "Beverly Hills Cop")
Venice Beach ("White Men Can't Jump," "Iron Man")


New Zealand:

Hobbiton ("The Lord of the Rings" and "The Hobbit" trilogies)
Tongariro National Park ("The Lord of the Rings" trilogy)
Milford Sound ("The Lord of the Rings: The Fellowship of the Ring")
Mount Victoria ("The Lord of the Rings" trilogy, "The Chronicles of Narnia")
These are just a few examples of famous movie locations, but there are many more scattered around the world. Enjoy your movie-inspired adventures!
 
Extra Items You Should Consider Packing on Your Next Trip
Obviously, you will need to remember your passport, but when traveling, it's important to pack a variety of sometimes overlooked handy items to ensure a smooth and comfortable trip. Remember to also consider the destination's specific needs and your personal requirements when packing.

A universal travel adapter will allow you to charge your electronic devices in different countries with various plug types.

Carry a portable power bank to keep your devices charged, especially during long flights or when you're on the go and don't have access to power outlets.

A neck pillow or a travel-sized pillow can make long journeys more comfortable, whether you're traveling by plane, train, or car.

Earplugs or Noise-Canceling Headphones can help you block out noisy environments, allowing you to rest or enjoy your entertainment in peace.

An eye mask can be useful for blocking out light and ensuring a better sleep, especially on overnight flights or when staying in bright hotel rooms.

Stay hydrated by bringing a refillable water bottle. Look for options with built-in filters or collapsible bottles for easy packing.

Pack small-sized "travel-size" toiletries such as shampoo, conditioner, toothpaste, and sunscreen to comply with airline regulations and save space.

If you plan on doing laundry while traveling, bringing a small amount of travel-sized laundry detergent can be handy.

A compact first aid kit with essentials like band-aids, antiseptic wipes, pain relievers, and any necessary prescription medications can be invaluable in case of minor injuries or illnesses.

Multi-tool or Swiss Army Knife is versatile a tool that can come in handy for various situations, such as opening bottles, fixing small issues, or cutting loose threads.

Avoid excess baggage fees by packing a portable luggage scale to weigh your bags before heading to the airport.

Keep your important documents, such as passports, tickets, visas, and currency, organized and easily accessible in a secure travel wallet or organizer.

Ziplock Bags can be used for organizing and storing various items, such as snacks, liquids for airport security, or keeping wet or dirty clothes separate from clean ones.

A small travel-size sewing kit with needles, thread, and safety pins can be handy for quick clothing repairs while on the go.

Keep a copy of your travel insurance policy and emergency contact numbers easily accessible in case of any unforeseen circumstances. A copy of your passport and ID might also be a good idea to keep in your luggage.

Portable CO2 (carbon dioxide) detectors can help you monitor the CO2 levels in your immediate surroundings and ensure that you're in a safe environment. You may not have thought of bringing a travel carbon monoxide detector with you on a trip, but if you've seen the news, it may be something you're now considering taking with you. Carbon monoxide can accumulate to dangerous and often fatal levels when a home or car is improperly ventilated.

The Consumer Product Safety Commission is now saying that travelers should take a carbon monoxide alarm with them on their trip. It's not the usual item you'd see on a travel gizmo list, but safety regulators noted that hotels and vacation rentals may not have working carbon monoxide alarms.

Not everywhere you stay will have their own carbon monoxide or smoke detector, but you can carry one with you. A portable unit is fairly inexpensive, easy to pack, and can save your life. Better safe than sorry!

Pack wisely, stay safe and enjoy your trip.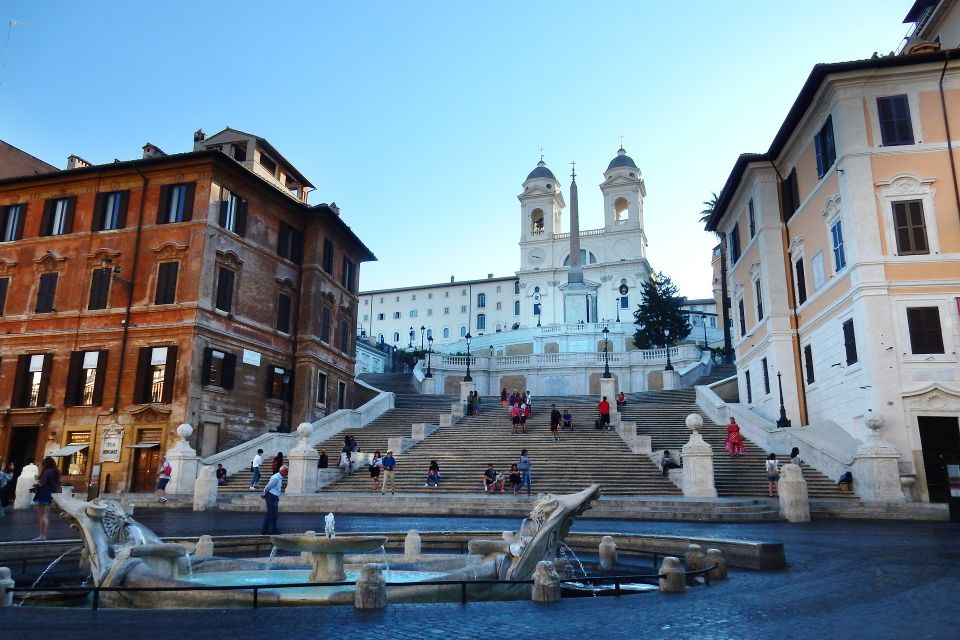 Beating the Crowds at Popular European Destinations
If you're looking to beat the crowds at popular European destinations, there are a number of ways to insure you have a more enjoyable and less crowded experience.

Consider visiting popular destinations during the shoulder season, which is the period just before or after the peak tourist season. The weather is still favorable, but the crowds are significantly smaller. For example, in Europe, the shoulder season typically falls in spring (April to May) and autumn (September to October).

If possible, plan your visit to popular attractions on weekdays rather than weekends. Many tourists tend to visit during the weekends, so you'll have a better chance of avoiding large crowds if you go on a weekday.

Plan your visit during off-peak hours. Most popular attractions are busiest during midday. Consider visiting early in the morning or later in the afternoon when the crowds are generally smaller. This way, you can enjoy the sights with more space and fewer people around.

Instead of always visiting the most famous and crowded destinations, do some research to find alternative attractions that are equally beautiful but less popular. This way, you can have a unique experience while avoiding the masses.

Many popular tourist sites now offer timed-entry tickets, allowing you to choose a specific time slot for your visit. Booking these tickets in advance can help you bypass long lines and ensure a more relaxed visit.

While city centers tend to be crowded, the outskirts and residential neighborhoods often offer a more authentic and peaceful experience. Wander off the beaten path and explore local areas to discover hidden gems and enjoy a more relaxed atmosphere.

Consider visiting during the off-season. If you're willing to embrace colder weather, visiting popular destinations during the off-season can significantly reduce crowds. While some attractions may have limited opening hours, you'll have the advantage of exploring without the usual crowds.

Take advantage of early mornings and evenings. Many tourist sites are quieter during early mornings or evenings. Consider visiting attractions during these times to avoid large crowds and capture stunning photos in better lighting conditions.

By planning strategically and exploring beyond the well-trodden tourist paths, you can enjoy popular European destinations with fewer crowds and a more immersive experience.